Hye...
It's already about 4 days i didn't write anything about my daily life~why?
i just lazy to write bacause i don't know i want to write about what first~
when i think about it, i'll share my story about the interview that i went last Tuesday at Putrajaya...
hahaha... so funny... the night before the interview, i slept at 1am.... i know, i shouldn't did that but, my father asked me to remember all the ministries name (am i spelled it right or wrong? .. lol)...
and guest what? they don't even asked me about the name at all... the interview was so simple...
i just need to talked about myself, what activities that i joined in school and what i got from it... if i had been given a choice whther sub teacher, diciplines teacher n ko-ku teacher, which will i choose? THAT'S ALL BEB!!

I REPEAT... THAT'S ALL!!!!




arghh~
it's only took 1 hour... 30 min for the objectives test and 30 min for group interview...
then, i went back...
OMO~
before that, i felt so nervous and can't slept...
aigo~
and the next story is....
my mom gave her permissions and i can go to putrajaya (28/5/2011) 4 hari belia and watched sjm... at first, i thought that i'm dreaming
but...
it's reality... lol
mybe i'll go there with ekin....
but i told my mom i'll go to putrajaya if there is sjm.... otherwise, i don't want to go...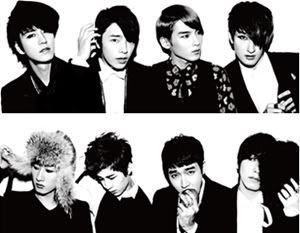 that's it for today... to be continue....
i should stop writing... i need to clean the house.... annhyeong!!!